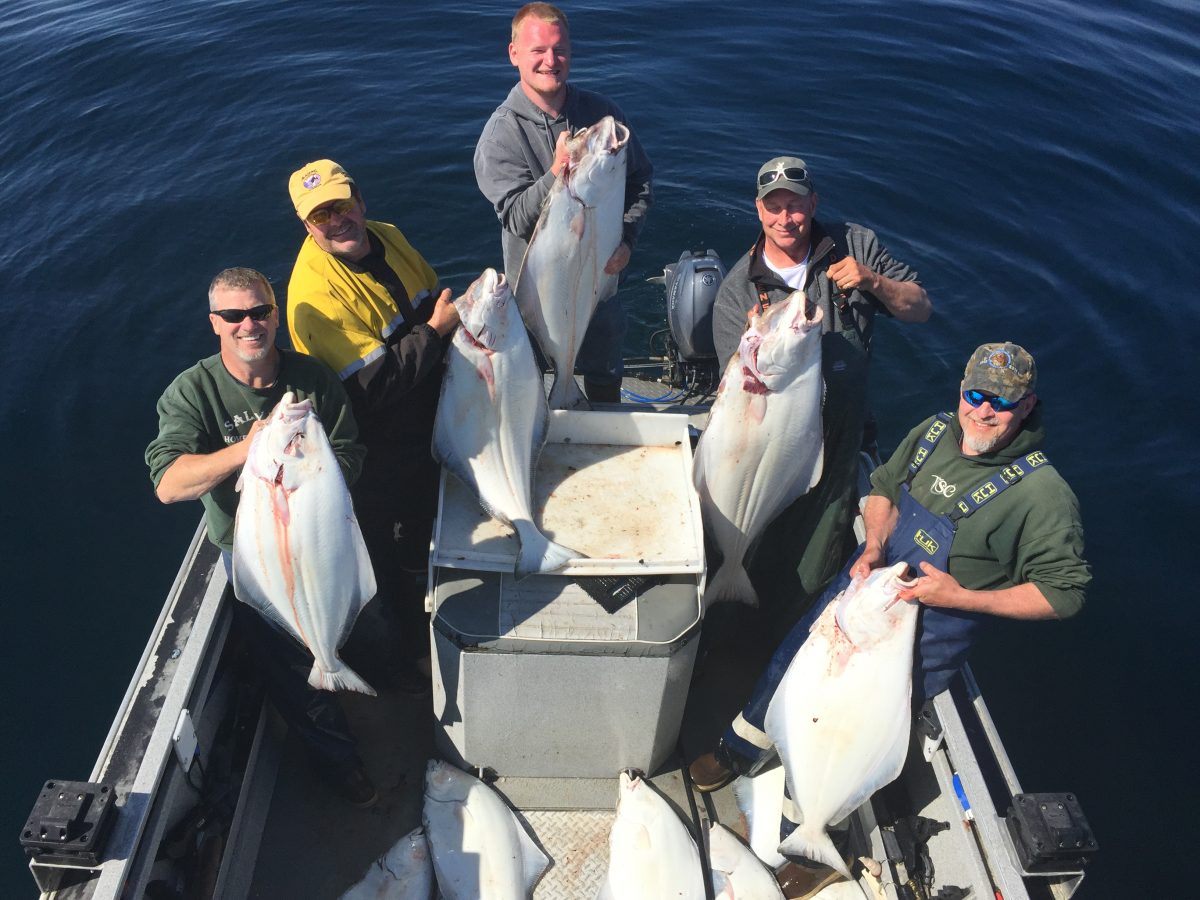 09 Oct

Cook Inlet Halibut Charter– A Once in a Lifetime Experience!

You may have heard that Alaska is one of the best places in the world to go salmon fishing, but did you know that it's also one of the most popular halibut fishing locations?

When planning your early-spring to late-fall Alaskan vacation in a cabin near the Kenai River, adding a halibut charter to your agenda is a choice you won't regret!

Pacific Halibut live in the deep and frigid ocean off the Kenai Peninsula because the waters there are rich in nutrients and the perfect habitat for halibut to safety swim and grow up to a couple hundred pounds each!

The best spot to fish for these creatures is in the Cook Inlet, which is renowned for its plentiful waters and the size of the halibut as one of the best halibut fisheries known to man. World-class fishermen travel from all over the world to fish for these incredibly large Pacific Halibut in the Cook Inlet!

And the Cook Inlet is known as one of the prettiest spots to fish for halibut too, so when you go on your boating adventure, you'll be surrounded by the stunning beauty of the deep and shimmering waters as the sun glints off the calm surface of the ocean. You may even see a few Alaskan-native birds flying overhead, such as a bald eagle!

At Alaska Moose & Spruce Cabins and Lodging, we can help you book a day of adventure that everyone in the family is sure to enjoy and remember for years to come sailing and fishing with our skilled captains.

These strong, cold-water fish are an exciting challenge to reel in because they are strong swimmers and are perfectly suited to swimming in the deep and changing currents under the sparkling water's surface.

The ship crew will be ready to help you bait your hook, reel in your fish, and filet your fish after you've reeled it in if needed. After you reel in your halibut and get back to your Soldotna lodgings, we offer flash freezing, packaging, and shipping services so your catch of the day remains fresh when you get back home.

Halibut Fishing Tips:
Wear tall rubber boots and bring a raincoat.
Change out your live bait often so your hook is more attractive to the halibut.
Remember to bring the money you'll need to tip your crew members at the end of the day.
Everyone, from first-timers to seasoned anglers, can have a day without catching a single fish – don't let that ruin your fishing adventure! There're so many fun memories to make while fishing in the Cook Inlet, no matter if you catch a halibut or not.
Don't forget to bring a camera to snap a photo of your biggest catch of the day!
But one of the best ways to end a day of halibut fishing is to cook your catch over the fire and reminisce over the day while eating the fish you caught! At Alaska Moose & Spruce Cabins and Lodging, we offer an open area in the center of our secluded cabins near the Kenai River that includes a fire pit and seating where you can gather and relax after a long day of fishing!