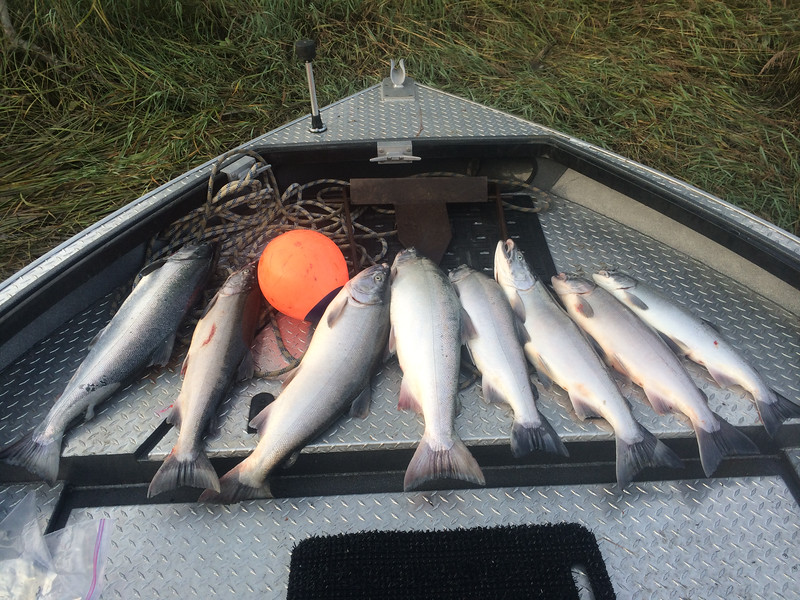 09 Aug

What Are the Best Times to Visit Alaska for Fishing?

If you're planning your vacation to Alaska, you may be wondering what the best time to visit is. There are many factors that make for a great vacation each season of the year.

However, if you want to fish along the Kenai River, you should plan your trip around the best times for different fishing, when the fish are most active!

The Kenai Peninsula is most well-known for its plentiful salmon and halibut fishing, but there are also many other types of fish that you can catch on the Kenai River.

This short guide will help you know which fish are most active so you can plan your Alaskan adventure accordingly!
Best Salmon Fishing Months in Alaska
King Salmon – Also known as Chinook salmon, the King Salmon are truly the mightiest fish in the Kenai River. These are some of the largest salmon in Alaska! These powerful, silvery fish have a mix of blue, green, and red colorings on their backs and sides and can generally grow up to 58 inches long and weigh up to 50 pounds.
The best time to try your luck at catching one of these beautiful fish is from mid-May to July 31 (which is the last day of the season).
Red Salmon – Also known as Sockeye salmon, these fish are one of the smaller types of salmon. However, their distinctive red coloring makes them a beautiful and desirable fish on the commercial market and their rich flavor makes them the most profitable to Alaskan fishermen.
The best times to fish for Red Salmon is from late-May to early-August.
Silver Salmon – Also known as Coho salmon, Silver Salmon are distinctive because of their hooked beaks, which are developed during spawning. These fish have a high level of fat and a delicate flavor, making them very desirable to eat.
The best time to fish for Silver Salmon is from late-July to the close of the season, on November 1.
Pink Salmon – Also known as Humpbacks, these fish are the smallest and most common of wild Pacific salmon. However, these fish are both delicious and interesting to look at! As their name suggests, Humpbacks are unusually shaped with a small hump right below the head. With a mild flavor and a softer texture, their luxurious taste is best brought out when baked, broiled, or poached!
The best time to fish is between July to late-August.
Best Trout Months to Catch Rainbow Trout
Rainbow Trout – Rainbow trout is a gorgeous and large fish, making it an exciting adventure to catch and reward to pull in. Their colorful appearance makes them beautiful to look at. They put up a hard fight, which makes them a desirable catch in sports fishing.
The best time to fish for Rainbow Trout is in the late spring.
At Alaska Moose & Spruce Cabins and Lodging in Soldotna AK, our partnerships with some of the best fishing guides along the Kenai River lets us help you plan the best Kenai River fishing day trip! You can have a day of fishing or simply float the river and enjoy the Alaskan wildlife.