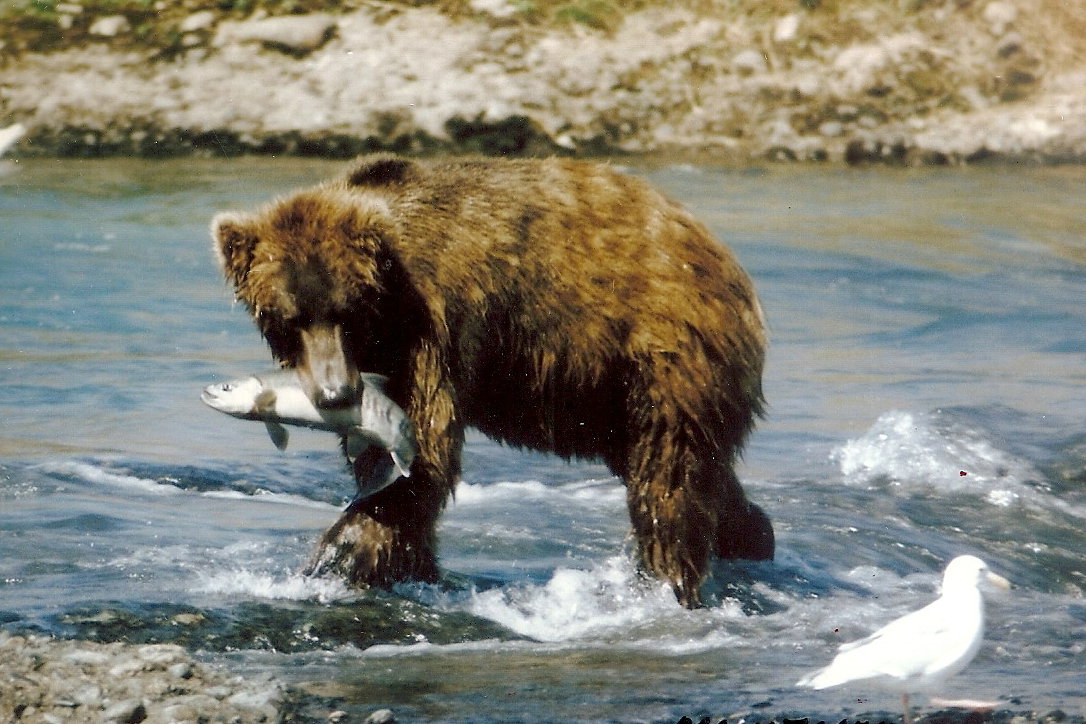 09 Jul

Alaska Bear Viewing

Alaska is famous for its bear viewing tours. As a tourist yourself, you may be wondering if you should plan a bear viewing into your Alaskan vacation stay. The answer is easy: YES!

Bears are majestic animals filled with beauty and power. Seeing them in their natural habitat, catching a fish or sunning themselves in a field, is truly an unrepeatable event you can tell your friends and family about for years to come.
What to Expect.
Bears are solitary creatures, and we want to respect their need for distance and quiet. However, trained guides can give you an up-close experience watching these incredible animals. Depending on what month you stay at the Alaska Moose & Spruce Cabins near Soldotna, you may mother bears protecting their cubs, bears fishing for salmon in the rivers, or bears hunting for wild berries and other animals to store up fat for winter hibernation.
In addition to bears, you may also see a variety of other Alaskan wildlife, such as bald eagles, moose, sea otters, and mountain goats, so come with an open mind and ready to explore!
What to Bring.
Bear viewing tours are generally day long tours, so you should pack water and snacks accordingly.
You should also bring different layers of clothing so you're fully prepared for whatever Alaskan weather you may be exposed to on your tour, including proper shoes for hiking and jackets.
The Alaskan outdoors is a beautiful place, filled with rugged landscape and mysterious wildlife, but, depending on which season you plan your vacation, there are also bugs! So you'll need to bring insect repellant to ward them off!
You should also pack a pair of binoculars to make sure you have the best view of any interesting wildlife you come across during your tour.
One of the most important things to bring on your tour is a fully-charged camera with extra memory space and an extra battery. When you see how close you can get to a black bear, or even a grizzly bear, you'll want to capture the moment to treasure forever – and to bring proof back home to your friends!
Best Time to Go.
The best season to go bear viewing is in the summer, when the bears are most active. This is usually from mid-June to September each year.
Where to go.
The Kenai Peninsula is filled with great bear viewing spots, like Brooks Falls and the Katmai Coast. If you decide to go on a bear watching tour with a guide, they'll take you to the best spots – led by their experience using the weather, temperature, and other factors, to choose the ideal place to see the most bears!
At Alaska Moose & Spruce Cabins near Soldotna, your lodgings are right in the heart of bear country and we have connections with some of the top bear viewing guides around.  We'll be glad to set something up for your next visit!